Seward County Fire Battle Structure Fire in the County
Joe Denoyer - May 10, 2017 12:53 pm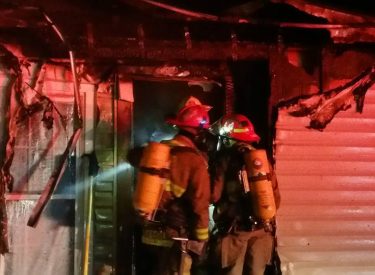 Seward County Fire Rescue was dispatched to a residential structure fire at 5:14 am Wednesday morning. Fire was extinguished in 30 minutes with 9 firefighters and 3 engines. Minimal damage to contents.
No injuries were reported and the house was not occupied at the time of the fire. Firefighters found one dog unresponsive during a primary search of the residence, with the assistance of ems, the dog was revived and has been returned to the owners.
One cat was lost and one is unaccounted for after a secondary search. Cause is under investigation. Seward county fire was assisted with a tender by Turpin fire department.