Seward County Commission Meets, Approves Moving JCAPS
Joe Denoyer - May 2, 2017 3:57 pm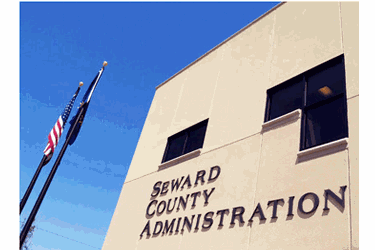 The Seward County Commission met on Monday evening at 5:30 for their regularly scheduled meeting.
Among the items on the agenda, the Commission Proclaimed May as Mental Health Awareness Month, approved the disposal of the fire truck that was lost in the recent fires, and approved $200 for the RC&D funding.
Commissioners also entered into an agreement with Vaxcare to supply vaccines  for the Health Department and agreed to the relocation of JCAPS. JCAPS is currently housed in the courthouse, but will soon be moving to the Village Plaza area.
No action was taken after an Executive Session regarding personnel.