SCCC/ATS Alum, Kathy Williams Wyer, To Speak At Graduation
KSCB News - April 24, 2012 3:31 pm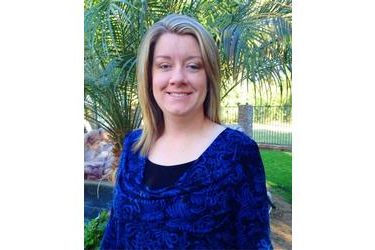 Kathy Williams Wyer, a graduate of the SCCC/ATS Nursing program, will be the speaker for the 41st annual graduation at Seward County Community College/Area Technical School, 10 a.m., Saturday, May 12 in the SCCC/ATS gymnasium.
Wyer, who was originally from Rolla, graduated from the Licensed Practical Nursing program in 1998 and the Associate Degree Nursing program in 1999.
While at SCCC/ATS, Wyer was active in many student, music, academic, and nursing clubs and held offices in most of them. Wyer also represented SCCC and the state of Kansas as the Kansas Regional President of Phi Theta Kappa. She said she was the first person in the history of Kansas who was privileged to be re-elected to serve two consecutive terms for Phi Theta Kappa.
After graduating from SCCC/ATS, she married Paul Wyer, who graduated from the SCCC/ATS Respiratory Therapy program with a certificate in 1998 and an associate's degree in 1999. Their three children are Tiffany 10, Ethan 7, and Eyan 3.
Wyer continued her dream of Nursing by furthering her education and obtaining her bachelor of science in Nursing in 2000 from Fort Hays State University; master of science in Family Nurse Practitioner in 2005 from the University of Kansas School of Nursing; and a post-master's certificate in Nurse Midwifery in 2007 from the University of Kansas.
Her career since graduation has consisted of operating a hospital-based family practice clinic, working in the emergency room, and delivering babies. In June 2009, she and her family relocated to Yuma, Arizona, where she has been working in Neurology, Emergency Medicine, and General Surgery.
Approximately four months after Wyer began practicing in Yuma, she was recognized as "Yuma's Most Recommended Nurse Practitioner."
Wyer continues to keep herself busy with work and her family. Kathy is active in Girl Scouts of Southern Arizona as a co-leader, PTO volunteer coordinator, as well as staying active in nursing organizations and the community of Yuma.