Satanta scores first points of the season in loss
KSCB News - September 18, 2009 12:00 am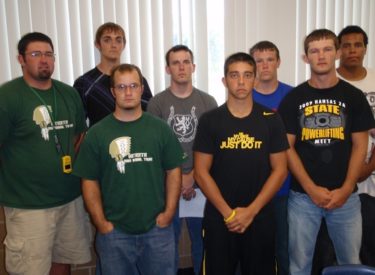 (Satanta)- The Satanta Indians scored two touchdowns in the fourth quarter to end their eleven quarter scoreless streak on Friday, but still came up short in a 69-14 loss to Ness City-Dighton.
The Titans began the game with senior Zac Birney returning the opening kickoff of the game 75 yards for a touchdown. Moments later after a Satanta interception sophomore Guy Fullmer scored his first of three rushing touchdowns with a seven yard touchdown run.
Ness City-Dighton added two more scores in the first quarter as the next came on a seven yard touchdown pass from senior quarterback Joe Flax to Birney to make it 21-0. Fullmer then scored on a three yard touchdown run capping off a five play 53 yard drive.
The second quarter also belonged to the Titans as Fullmer had a 65 yard run for a touchdown. Junior C. J Shaffer then had back-to-back touchdowns of 20 and 18 yards to give Ness City-Dighton a 49-0 halftime lead.
The Titans were held to just one score in the third quarter. It was senior Tyrel Hoffman who had a nine yard touchdown run, which capped off an eight play 72 yard drive.
In the fourth quarter Ness City-Dighton added another score when Flax scampered for 42 yards on a quarterback keeper to give the Titans a 62-0 lead. The extra point failed.
It was then Satanta who scored the next 14 points. The Indians first touchdown of the game and season came when senior quarterback Michael Young pitched the ball back to sophomore Austin Slater who rolled out to his left and threw the ball to Young who was wide open for a 65 yard touchdown. The two point conversion failed.
Satanta scored again moments later after their defense forced the Titans to punt. It was Young who scored again on a three yard touchdown run that capped off a six play 44 yard drive. The two point conversion was good making it a 62-14 game.
Zac Birney wasnź??t done though for the Titans as he had the final score of the night with another kickoff return for a touchdown. Clayton Johnson was 9-10 kicking extra points for Ness City-Dighton. Guy Fullmer had three kickoff returns for touchdowns that were all called back due to penalties.
Ness City-Dighton improves to 3-0 on the season after winning just one game a year ago. Satanta drops to 0-3 and will play at Syracuse next Friday.