Saints Spring Break Split
KSCB News - March 16, 2011 6:36 am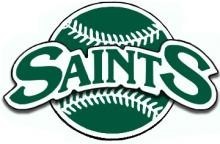 Seward finished their Sooner State road trip with a split at Enid Tuesday. The Saints lost to Des Moines 7-3 but beat Redlands 5-3.
In game one against Des Moines (9-4), the Saints starter walked nine and the Saints left nine guys in scoring position. But Moscow's Jace Moore had a solid outing pitching a three up and three down sixth. Jake Barrios was 2-4 at the plate in the loss.
In game two, Ben Wainwright hit a grand slam and Logan Hall (2-1-1) pitched six strong innings for the win over Redlands. Willy Gustin picked up his third save.
Seward is 16-10. They host 12-7 Lamar Wednesday for two seven inning games at 1 p.m.