Saints Earn Split with Otero
KSCB News - March 24, 2011 2:45 pm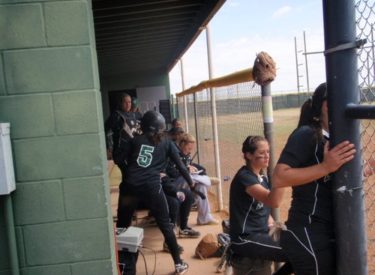 Seward and Otero split a double header with the wind howling in at Lady Saints Field Thursday afternoon. Otero won game one 3-1 and Seward took game two 9-5. Seward head coach Andrea Gustafson says her team just wasn't ready. "I think when the day started, we didn't show up," Gustafson said. "It took that first loss to get our minds mentally prepared to play and that's the kind of team we are right now. We don't show up for an entire game most days. That's what we stress every day is to show up, play hard, have a good attitude, and support each other, and stay focused."
In game one, the Saints (22-7) had only five hits. The Rattlers (13-19) scored one in the third and two in the fifth. Seward chased across one run in the fifth.
In game two, Seward scored four in the first to lead 4-2 for a strong start. Michelle Duford was 3-4 with two RBI's. Leah Sitter drove home two runs and Jill Rodgers was 2-4 with an RBI.
Seward hosts #21 Western Nebraska Saturday at noon and hosts Trinidad State Sunday at noon.