Robbery Investigation Leads To Arrest
Joe Denoyer - February 3, 2017 8:25 am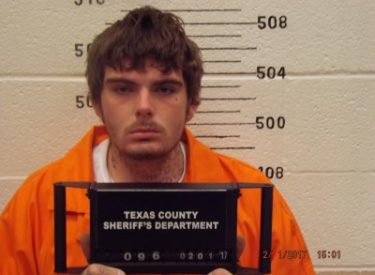 (GDH) A release from the Guymon Police Department states police were dispatched to Zippy's Convenience Store on Jan. 30 has led to the arrest of a Guymon man on allegations of robbery.
On Jan. 30 at approximately 9:51 p.m., Guymon Police were dispatched to the convenience store located on the 400 block of NE Highway 54 in Guymon to respond to a robbery that had just occurred. Officers spoke with a store clerk who advised a white male wearing a mask entered the store and demanded cash. The clerk informed police she believed the suspect was armed with a gun and handed over $600 in cash.
The clerk reported to police that the suspect fled south on Paul Ave. Officers requested assistance from the Criminal Investigation Division, who arrived a short time later to process the crime scene.
Officers located the suspect, identified as 24-year-old Brandon James Sizemore of Ardmore. GPD detectives, with the assistance of the Oklahoma State Bureau of Investigation and the District Attorney Drug Task Force were able to make an arrest, along with a second suspect identified as 36-year-old Carey Byers of Guymon.
– See more at: http://guymondailyherald.com