Redskins Rout Rangers
KSCB News - December 19, 2015 7:31 am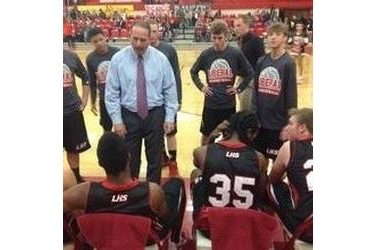 This was more about Liberal's defense than their offense. LHS wins 46-27 at Perryton Friday night to improve to 4-1 at Christmas break for the second staight season. LHS holds the Rangers to 14 first half and 13 second half points. The Rangers were 2-15 from three point range.
LHS used an alley oop dunk from Tim Fitzgerald to Kylan Thomas to score first. But the Redskins and Rangers were tied at 9-9 after one quarter. Fitzgerald drained a pair of three pointers to held LHS to a 19-12 lead. They led 24-14 at halftime. The Skins led 35-20 after three and led by as many as 22 (46-24) on the way to their third straight win over Perryton.
Deladris Green led Liberal with 20 points and 14 rebounds. Liberal shot just 35 percent from the field. The Redskins were 9-17 from the free throw line.
Perryton falls to 5-8 and LHS is 4-1. The teams play again January 5 in the Big House in Liberal at about 7:45 on 1270 and kscbnews.net.