Redskins 2-3 at Goddard Duals
Brock Kappelmann - February 5, 2017 9:57 am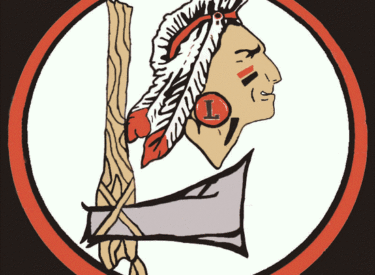 Liberal Wrestling Results
Goddard Dual Invitational
Liberal competed in the Goddard Dual invitational this past weekend. Liberal went 2-3 in their 5 duals.
Liberal is now 8-11 overall this year. Liberal next competes at home on Thursday Feb 9th against #3
ranked Dodge City. It will be Senior Night, and the dual with festivities will start at 6 PM.
Individual Results:
Weight-Name-Grade-Record-Tournament Record
106-OPEN
113-Ryan Newkirk-12-(1-4)-(5-13)
120-Tucker Betts-10-(1-4)-(1-10)
126- OPEN
132-Xavier Perez-10-(2-3)-(6-15)
138-Emanuel River-11-(1-4)-(17-16)
145-Emanuel Peralta-12-(3-2)-(27-9)
152-OPEN
160-Josh Martinez-12-(4-1)-(23-7)
170-Derek Avilla-(0-5)-(1-10)
182-Misael Monarrez-11-(4-1)-(25-12)
195-edgar Bautista-10-(3-2)-(7-7)
220-Zeth Mansell-9-(2-3)-(5-6)
285-Elwin Trejo-11-(5-0)-(32-5)
​
Dual Results
Match #1 Round 1: Goddard High School defeated Liberal High School 77-6
106
– Jason Henschel (Goddard High School) over Unknown (Unattached) Forf
113
– Lucas Glover (Goddard High School) over Lathan Rose (Liberal High School) Fall 2:23
120
– Will Spexarth (Goddard High School) over Tucker Betts (Liberal High School) Fall 0:09
126
– Gabe Spexarth (Goddard High School) over Unknown (Unattached) Forf
132
– Lane Glover (Goddard High School) over Xavier Perez (Liberal High School) Fall 3:27
138
– Trevor Dopps (Goddard High School) over Emanuel Rivero (Liberal High School) TF 16-1
145
– Garrett Lange (Goddard High School) over Emanuel Peralta (Liberal High School) Fall 1:33
152
– Kameron Frame (Goddard High School) over Unknown (Unattached) Forf
160
– Cayden Atkins (Goddard High School) over Josh Martinez (Liberal High School) Fall 1:31
170
– Troy Fisher (Goddard High School) over Derek Avila (Liberal High School) Fall 0:11
182
– Austin Andres (Goddard High School) over Misael Monarrez (Liberal High School) Fall 0:23
195
– Cale Davidson (Goddard High School) over Edgar Bautista (Liberal High School) Fall 1:46
220
– Thomas Parks (Goddard High School) over Zeth Mansell (Liberal High School) Fall 5:02
285
– Elwin Trejo (Liberal High School) over Landon Calvert (Goddard High School) Fall 4:48
Match #2 Round 2: Liberal High School defeated Eisenhower High School 45-27
106
– Double Forfeit
113
– Ryan Newkirk (Liberal High School) over Unknown (Unattached) Forf
120
– Seth Doud (Eisenhower High School) over Tucker Betts (Liberal High School) Fall 0:25
126
– Victor Aguilera (Eisenhower High School) over Unknown (Unattached) Forf
132
– Xavier Perez (Liberal High School) over Garrett Brewer (Eisenhower High School) Dec 7-1
138
– Emanuel Rivero (Liberal High School) over Unknown (Unattached) Forf
145
– Carson Wheeler (Eisenhower High School) over Emanuel Peralta (Liberal High School) Dec 13-7
152
– Josh Mayora (Eisenhower High School) over Unknown (Unattached) Forf
160
– Josh Martinez (Liberal High School) over Will Bliss (Eisenhower High School) Fall 1:49
170
– Trey Greening (Eisenhower High School) over Derek Avila (Liberal High School) Fall 1:14
182
– Misael Monarrez (Liberal High School) over Unknown (Unattached) Forf
195
– Edgar Bautista (Liberal High School) over LJ Flax (Eisenhower High School) Fall 6:00
220
– Zeth Mansell (Liberal High School) over Unknown (Unattached) Forf
285
– Elwin Trejo (Liberal High School) over Stuart Habbart (Eisenhower High School) Fall 3:30
Match #3 Round 3: Great Bend High School defeated Liberal High School 48-36
106
– Natalie Garza (Great Bend High School) over Unknown (Unattached) Forf
113
– Drew Liles (Great Bend High School) over Lathan Rose (Liberal High School) Fall 0:40
120
– Eric Vazquez (Great Bend High School) over Tucker Betts (Liberal High School) Fall 1:04
126
– Gerrardo Torres (Great Bend High School) over Unknown (Unattached) Forf
132
– Conrad Montoya (Great Bend High School) over Xavier Perez (Liberal High School) Fall 0:59
138
– Keaton Sander (Great Bend High School) over Emanuel Rivero (Liberal High School) Fall 1:28
145
– Emanuel Peralta (Liberal High School) over Unknown (Unattached) Forf
152
– Braxton Schooler (Great Bend High School) over Unknown (Unattached) Forf
160
– Josh Martinez (Liberal High School) over Josh Hamilton (Great Bend High School) Fall 1:14
170
– Jacob Meeks (Great Bend High School) over Derek Avila (Liberal High School) Fall 0:18
182
– Misael Monarrez (Liberal High School) over Ever Chavez (Great Bend High School) Fall 0:58
195
– Edgar Bautista (Liberal High School) over Unknown (Unattached) Forf
220
– Zeth Mansell (Liberal High School) over Jesus Villegas (Great Bend High School) Fall 3:58
285
– Elwin Trejo (Liberal High School) over Unknown (Unattached) Forf
​