Railroad Lifeline Gets a Facelift in Southwest Kansas
KSCB News - October 30, 2009 12:00 am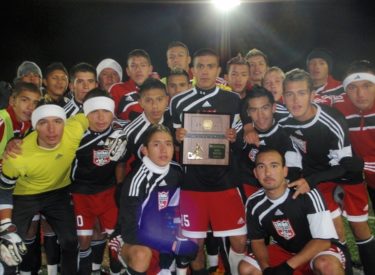 Satanta, KS – In a move that will benefit many in the State of Kansas, the Secretary of Transportation has approved a stimulus package that would invest 15 million dollars into railroad upgrades on the Cimarron Valley Railroad over the next five years.
Signed by Secretary of Transportation, Deb Miller, on Wednesday, October 28, 2009, this transportation stimulus package will allow the Kansas Department of Transportation and Port Authority of Southwest Kansas (encompassing the counties of Grant, Stanton, Stevens and Morton), in cooperation with Cimarron Valley Railroad, to finance a portion of upgrades for this freight line which crosses Kansasź?? vast agricultural communities.
Cimarron Valley Railroad has grown to include 24 employees supervised by
Henry Hale, a long-time Satanta, KS resident and former Santa Fe Railroad employee. The shortline railroad presently hauls approximately 11,000 carloads per year. Commodities such as wheat, corn and milo are primary transports, as the line runs through one of the largest corn-producing areas and second-largest wheat-producing regions in Kansas. It also services one of the principal producers of carbon blacks, a substance used in rubber manufacturing and the pigmentation of inks and plastics.
Major shippers utilizing the line now include Skyland Grain, Elkhart Coop, Santa Fe Grain, Dodge City Coop, Columbian Chemicals Company and Seaboard Farms, all of whom will experience enhanced interchanging of loads deployed across Kansas as improvements are implemented. ź??Since Cimarron Valley Railroad is an extension of our Class 1 carrier, Burlington Northern Santa Fe Railroad, the continued upgrades between the shortline railroad and Burlington Northern Santa Fe is vital to safe and reliable service for our customers,ź?ť Mr. Kissel noted.