Oklahoma – Home Sweet Homa – Committed to Oklahoma Panhandle Cancer Patients
Joe Denoyer - September 25, 2017 1:49 pm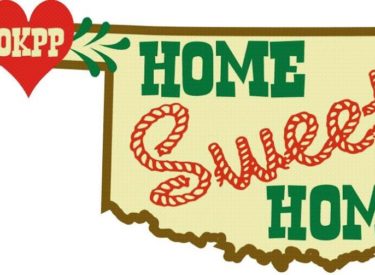 Come to the the Oklahoma Panhandle Partners 5th Annual Fall Membership "Oklahoma – Home Sweet Homa" Fund Raising Party Thursday, October 5, 2017, 6 p.m., at Pickle Creek, 822 NE 6th, Guymon, Oklahoma. Your support is welcomed at the door for $25 per person or $50 per couple (Yearly Membership or Donation). Buy a $25 raffle ticket for a chance to win a Thunder Game Package – tickets, gas card, hotel, food, and more! Party includes silent and live auctions and dinner too! Call 468-OKPP for tickets.
Your donation gives people hope when the cost of their treatments and prescriptions may have caused them to give up.
"We are excited to showcase the talent and creativeness of the people of Oklahoma and the surrounding area!" says Chairwomen Becky Baggerly. "Come out and join us, there will be something for everyone."
Oklahoma Panhandle Partners has made a lasting commitment to cancer clients fighting the fight. They supply gas cards, food vouchers, wigs, warming capes, overnight lodging and help with other expenses incurred during treatment. Over 130 clients have been assisted.
In 2016, two new satellite contact partners were established in Beaver and Boise City for client access to apply for assistance. The office staff has a passion and is attuned to help others while keeping the client's dignity and privacy intact. To apply for aid you must live in one of the three Oklahoma Panhandle counties and have been a resident for six months.
If you would like to become a Copper, Bronze, Silver, Gold, Platinum, or Ruby sponsor at the "Oklahoma – Home Sweet Homa" call 580.468.6577 or email [email protected]. Visit our office at 312 N. Main in downtown Guymon, Oklahoma.