National Library Week Celebrated At Liberal's Memorial Library
KSCB News - April 15, 2013 8:25 am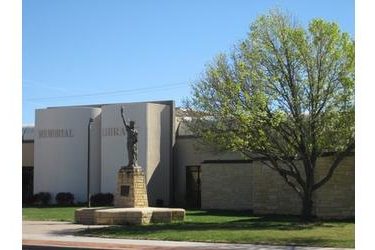 Come down to the Liberal Memorial Library and join us in celebrating
National Library Week!
The Library will be holding special events and giveaways all week long
from Monday, April 14 through Saturday, April 20.
There will be a bookmark contest for the kiddies, a trivia contest for
the adults, and a jelly bean/candy counting contest for all! Win books
and other stupendous prizes!
So come down and join the celebration!
National Library Week is a time to highlight the value of libraries,
librarians and library workers.
Libraries today are more than repositories for books and other
resources. Often the heart of their communities, libraries are deeply
committed to the places where their patrons live, work and study.
Libraries are trusted places where everyone in the community can
gather to reconnect and reengage with each other to enrich and shape
the community and address local issues.
Whether through offering e-books and technology classes, materials for
English-language learners, programs for job seekers or those to
support early literacy, librarians listen to the community they serve,
and they respond.
For more information about Liberal Memorial Library and its daily
activities and events, check out our website at lmlibrary.org or catch
us on facebook or twitter!