Mounsey's Milestone Helps Lady Saints to Victory
Brock Kappelmann - January 11, 2018 7:16 am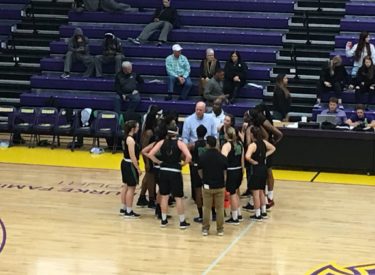 Mollie Mounsey joined the club.  She became the 8th Seward Lady Saint to score 1,000 or more career points as #13 Seward handled Dodge City 88-53 in the Dodge City Activity Center Wednesday night.
Here is the list of the 1,000 point club:
Tegan Cunningham 1,368
Jamie Talbert 1,274
Kim Ortega 1,267
Rachel Barnes 1,170
Tracy Wynn 1,154
Stacy Wewe 1,141
Alyson Uppendahl 1,029
Mollie Mounsey 1,007
Seward controlled the game leading 21-11 after one quarter and 42-29 at halftime.  The Lady Saints blistered Dodge City 28-10 in the third quarter.  Seward shot 49 percent and the Lady Conqs made 29 percent of their shots.
Mounsey led Seward with 17 while Silvia Veloso scored 13, Brennyn Seagler had 12, Amy Scott and Vanessa Caro had 11 a piece.
The Lady Saints win their 23rd consecutive game over DCCC dating back to Wynn's first season as head coach in 2006.  Seward is in a three way tie for first with Hutchinson and Cowley at 10-2 in the Jayhawk and 14-2 overall.  Seward hosts Garden City Saturday night at 6 with Saints Shoot-around at 5:45 on 107.5 and kscbnews.net.  The game sponsor is First National Bank.  Dodge City is 2-10 in the KJCCC and 5-10 overall.