Man Sentenced To More Than 6 Years For Dodge City Shooting
KSCB News - April 7, 2010 12:00 am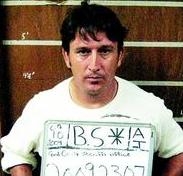 A Dodge City man was sentenced to just over six years in prison for a shooting that inflamed racial tensions in the area.
Samuel Bonilla was sentenced Tuesday to six years and two months for the Sept. 7 shooting death of Steve Holt and the wounding of Tanner Brunson during a confrontation in the Arkansas River bed.
Bonilla pleaded guilty in February to reduced charges of voluntary manslaughter and aggravated battery.
Bonilla contended that the shootings were self-defense after Brunson's four-wheeler approached him, his son and his nephew as they walked in the riverbed.
But District Judge Daniel Love said Bonilla chose not to move as Holt's vehicle came slowly toward him. Love said pulling out a gun and shooting in that situation did not constitute self-defense.