Man Poses As High School Student For 1 Year
KSCB News - March 31, 2011 8:45 am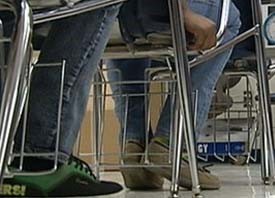 A Wisconsin high school principal says the student was well-behaved and had good attendance. But he was no kid.
Police in Darlington say a 21-year-old man posed a 16-year-old for more than a year. Chief Jason King says police began their investigation after getting a tip. The man faces tentative charges of obstructing an officer and fraud.
Chief King says education likely was the man's motive.
A 38-year-old woman was also arrested and is accused of posing as the supposed teen's mom.
---