Local Director Sets Auditions For Seventh Movie
KSCB News - August 26, 2014 12:38 pm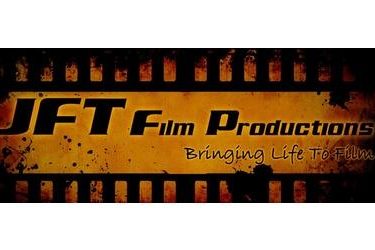 Liberal, Kan. – Audition dates have been set for a seventh movie by JFT Film Productions and Writer/Director Joel Trujillo for Aug. 27 in Hugoton and Aug. 28 in Liberal.
This time Trujillo is delving into Native American lore and the paranormal with his original script, "Blue Harvest."
"It was time to research other subjects with the final zombie movie," said Trujillo. "We most recently finished Big Foot and now the supernatural. It's all for the fun of entertainment and storytelling."
Auditions are Aug. 27 at Greenwood Photography, 623 S. Main St. in Hugoton, Kan. at 6:30 p.m. and Aug. 28 at 1553 Bellaire in Liberal, Kan. at 6:30 p.m.
Roles needed to be filled are as follows:
Seeking: Young female to play 17-18 year old girl. Ages from 15 -25. Character is cute very energetic.
Seeking: Young male to play 18-19 year old boy. Ages from 18 – 25. Character is strong and a hard-working farmer.
Seeking: Male to play 35-48 year old man. Ages 28-48. Character is a hard-working farmer.
Seeking: Extras to play Native American Indians.
"We are also looking for behind the scenes help," said Trujillo.
A release date has not been set.
Trujillo has won two Telly Awards, a premier award honoring outstanding local, regional and cable TV commercials and programs, the finest video and film productions, and web commercials, videos and films. Winners represent the best work of the most respected advertising agencies, production companies, television stations, cable operators and corporate video departments in the world.
"I appreciate the support I have received from the communities where we have filmed and all my actors. They bring fun-loving, creative, great attitudes to the sets," said Trujillo. "All are welcome to audition and be involved."
For more information go to https://www.facebook.com/JFTfilmproductions.