Liberal Police Work Two Vehicle Accident
KSCB News - October 25, 2012 5:57 pm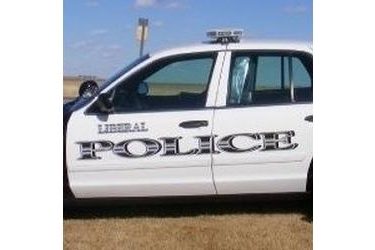 On Thursday, October 25, 2012, at about 2:03 p.m., emergency responders were dispatched to the 100 block of South Grant for a report of an injury accident.
Responding officers found that a gold 2001 Toyota Camry driven by a 39 year old male collided with a black 2000 Ford Excursion driven by a 29 year old female. A 26 year old passenger of the Camry suffered minor injuries and was transported to Southwest Medical Center by Seward County Emergency Medical Services.
Investigators determined that the Camry was backing from the off road parking area for an apartment complex when it struck the Excursion. The Excursion was heading south on Grant. The driver of the Camry was cited for Improper Backing.