Liberal Police Look For Stabbing Suspect
Joe Denoyer - November 21, 2016 10:16 am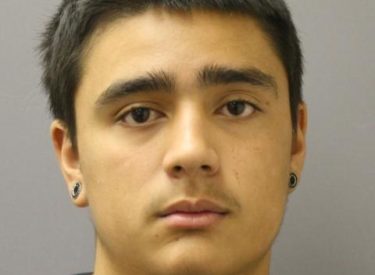 On Sunday, November 20, 2016 at approximately 4:41 a.m., officers responded to a residence in the 900 block of South New York for a report of gun shots. Responding officers located a 22 year old male with multiple stab wounds.
Investigators learned that several people were at the residence for a party when an altercation broke out. Several witnesses reported hearing a gun shot, however no persons were injured as a result of the reported shooting. During the altercation, the male victim was stabbed by an unknown person. A second victim, a 23 year old male, received a superficial wound during the altercation.
The 22 year old male was taken to Southwest Medical Center by Seward County EMS. He was treated at the hospital and was released later that day.
Investigators have identified Luis Holguin-Rios, 19, as a person of interest in this incident. His whereabouts are currently unknown. Holguin-Rios is about 5 feet 9 inches tall and weighs about 180 pounds. He has the tattoo "VLB" on his right hand and both his ears are pierced.
Anyone with information about this incident is encouraged to call the Liberal Police Department at 626-0150 or the Crime Hotline at 624-4000. Persons providing information leading to the arrest of those responsible are eligible for a reward.
The investigation of this incident is ongoing.