Liberal Police Investigate Injury Accident
Joe Denoyer - May 4, 2017 8:54 am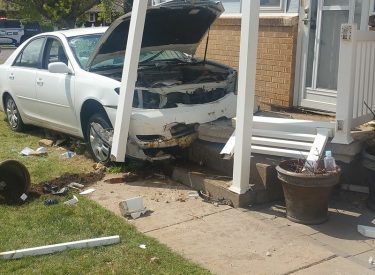 ​On Wednesday, May 3, 2017 at about 3:46 p.m., emergency responders were dispatched to the intersection of 11th Street and Carlton Avenue for a report of an injury accident. It was reported that a vehicle had struck a house. Responding officers found that a 2002 Toyota Camry had struck the porch and railing of a residence.
​Investigators determined that the Camry was being driven east on 11th Street. The 25 year old male driver had suffered a seizure. The vehicle veered off the roadway, striking the porch.
​The driver was transported to Southwest Medical Center by Seward County EMS with non-life threatening injuries. No other injuries were reported.
.​