Liberal Firefighters Battle Grass Fire
Joe Denoyer - November 17, 2016 2:23 am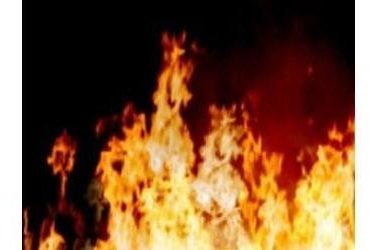 At 2:44 pm Wednesday Liberal firefighters were called to 1521 Sunset Ave. for a report of a grass fire in the front yard of the residence.
First arriving units located a wind driven grass fire that was spreading to the north side of the residence. The fire was quickly extinguished and damaged was limited to an air conditioning unit outside the residence. The fire is believed to be accidental in nature and started due to discarded smoking materials smoldering in container on the front porch. No injuries were reported as a result of this incident.
The Liberal Fire Department encourages citizens to exercise extreme caution with smoking material and any other outside heat or flame sources. In light of the current dry conditions and high winds, fire danger can be considered very high at all times.