LHS has Hope in New Softball Coach
KSCB News - August 6, 2014 6:39 am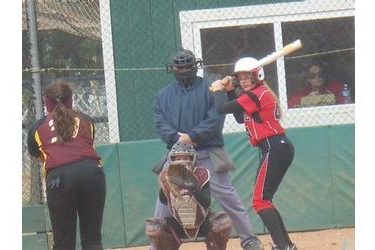 Liberal has a new head softball coach. Former Tyrone coach Hope Cox is the program's new head coach. Pat Knott steps down after five seasons as head coach. A young and inexperienced team went 0-19 this spring. Knott went 3-18, 6-15, 9-12, and 7-14 before the program bottomed out this spring. Here is the release from LHS Athletic Director Rollie Van Wyhe.
Softball head coach Pat Knott resigned from his position this summer after posting an 0-19 season.
LHS Athletic Department would like to announce that Hope Cox will be the new head coach for softball. Hope is a new teacher and will be teaching PE at LHS. Hope has two years of head coaching experience at Tyrone High School and one year as assistant coach at Ripley High School in Oklahoma. "We're vey excited to have coach Cox on staff. She brings excitement, enthusiasm, and commitment to our athletic department and softball program. Coach Cox has a tough task ahead of her, however her determination and persistence assures us that our softball program will improve."
–