LHS Announces Summer Weight Schedule
KSCB News - May 3, 2016 2:35 pm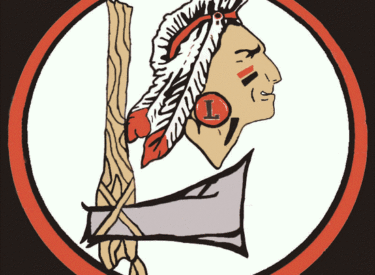 ANGRY RED STRENGTH & CONDITIONING
The following is all the information you will need in regards to the 2016 Liberal High School Summer Strength and Conditioning program. This summer will become a time where we will truly find out who our WORKERS are. The bar has been raised and it is up to you to see if you can meet the expectations set for you. Committing to the entire program is the only way to see results, if you aren't going to do the full program, it won't work.
MISSED DAYS ARE NOT PART OF THE FORMULA!
The focus every summer will be to increase and build upon the foundation that was started last summer and developed all year. You will be challenged. This is an 8-week program that is designed to reward those who invest in it. IT WORKS if you WORK. We will work on technique and strength while also focusing on our speed, quickness and explosion.
We must become better athletes who are more explosive with our newfound strength. This will only be achieved with your hard work, dedication and commitment. There will be 3 Head Coaches and up to 10 other coaches and volunteers on hand every day to help take you further.
SCHEDULE
June 6 – August 4
SESSION 1: 6:45 – 8:15 AM (High School Athletes)
SESSION 2: 7:35 – 9:00 AM (High School Athletes)
SESSION 3: 8:50 – 10:15 AM (High School Athletes)
SESSION 4: 9:35 – 10:35 AM (Middle School Athletes)
YOUTH: NOON – 1:00 PM (3 rd – 6 th Grade)
SAQ SESSIONS
MON=SPEED WED=AGILITY THURS=QUICKNESS
TARDINESS IS NOT ACCEPTED. IF LATE YOU WILL NOT ATTEND THAT SESSION.
OPEN HOURS ARE NOT FOR HANGING OUT, THEY ARE SCHEDULED FOR INDIVIDUAL INSTRUCTION AS WELL AS ALLOWING OUR FORMER ATHLETES STILL COMPETING IN COLLEGE TO HAVE A PLACE TO BETTER THEMSELVES .
FORMAT
There will be 8 weeks this summer with a week off for the 4 th of July holiday. Training sessions will run Monday, Wednesday, and Thursday; all members will follow a 3-day a week lifting program as well as the SAQ Training.
90% CLUB
A TRUE REDSKIN DOESN'T DO IT FOR THE SHIRT!
PERFECT ATTENDANCE
Those that make 100% will be portrayed in the 2016 Tomahawk Club Poster. The poster will also be on the wall in the weight room and sent out to the community.
CAMPS
Summer can be a very challenging time for those athletes that are attending camps. We will handle every situation individually if communicated. You are encouraged to attend those camps that are of interest to you, just communicate with the coaching staff so that we do not have it hinder your growth through the summer. If there is prior COMMUNICATION and we are aware of the camps you are attending, and these camps are for athletic competition this will not affect your attendance for meeting Tomahawk Club requirements. However, sessions can and will be made up. These camps are huge for you and your sport skills and can lead to scholarships. Several Redskins before you are representing us currently at the college level!
DRIVER'S EDUCATION / SUMMER SCHOOL
If you are enrolled in our school's drivers education program, or are attending summer school, attending the first session lifting group is encouraged, as long as the running session is completed before 1:00 pm.
JOBS
Many of you will have jobs. Communicate with us if any of your jobs will be a problem with you attending Sessions. We are beyond using a job as a reason to keep us from working hard and improving. There are plenty of times available. COMMUNICATE ! If you use a job as an excuse for not coming or not preparing, think of the results you will receive.
Football Players Important Dates:
May 23 rd ….10:00 a.m….Football Combine Fundraiser
May 24 th ….10:00 a.m….Punt / Pass / Kick Competition
May 25 th ….10:00 a.m….Big Ugly Competition Course
May 30 th ….9:00 – 11:00 a.m….QB / RB Mini Camp
May 31 st ….9:00 – 11:00 a.m….QB / WR Mini Camp
June 1 st ….8:00 – 10:00 a.m….Offense Installation
June 2 nd ….8:00 – 10:00 a.m….Offense Installation
June 3 rd ….8:00 – 10:00 a.m….Offense Installation
June 6 th ….6:45 a.m….First Day of Summer Pride
June 6 th ….5:00 – 7:00 p.m….Angry Red Football Team Camp
June 7 th ….5:00 – 7:00 p.m….Angry Red Football Team Camp
June 8 th ….5:00 – 7:00 p.m….Angry Red Football Team Camp
June 9 th ….5:00 – 7:00 p.m….Angry Red Football Team Camp
June 10 th ….5:00 – 7:00 p.m….Angry Red Football Team Camp
June 20 th ….6:00 – 7:30 p.m….Big Ugly Skills Camp
June 21 st ….6:00 – 7:30 p.m….Big Ugly Skills Camp
June 22 nd ….6:00 – 7:30 p.m….Big Ugly Skills Camp
August 2 nd ….7:00 p.m….Fun Run # 1
August 4 th ….7:00 p.m….Fun Run #2
August 8 th ….7:00 p.m….Fun Run #3
August 9 th ….6:30 – 8:00 a.m….Football Team Boot Camp
August 9 th ….7:00 p.m….Fun Run #4
August 10 th ….6:30 – 8:00 a.m….Football Team Boot Camp
August 11 th …. 6:30 – 8:00 a.m….Football Team Boot Camp
August 11 th ….6:30 p.m…. Final Fun Run w/ Pep Rally
August 20 th ….10:00 – 12:00 a.m….Mom's Football 101 Clinic
August 22 nd …. 2 – A – Days Begin (Have your physical turned into the athletic office before this date)