LET THE VOTING BEGIN: 8 Wonders of Kansas History
KSCB News - April 23, 2010 12:00 am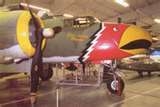 LET THE VOTING BEGIN: 8 Wonders of Kansas History
INMAN. The Kansas Sampler Foundation announced the 24 finalists for the 8 Wonders of Kansas History and Mid-America Air Museum is on the list. The Mid-America Air Museum is a finalist because it helps tell the story of Kansas' aviation history and is one of the largest general aviation museums in the country.
The 24 finalists in alphabetical order are:
1930s Dust Bowl to Gas Exploration, Historic Adobe Museum, Ulysses
Black Jack Battlefield, Baldwin City
Boot Hill Museum/Historic Dodge City
Brown v. Board of Education National Historic Site, Topeka
Cherokee Strip Land Rush Museum, Arkansas City
Constitution Hall State Historic Site, Lecompton
Council Grove Santa Fe Trail National Historic Landmark
El Cuartelejo Pueblo Ruins, Scott County
Fort Hays State Historic, Hays
Fort Larned National Historic Site, Pawnee County
Fort Scott National Historic Site, Fort Scott
Historic Fort Leavenworth, Leavenworth
Historic Fort Riley, Junction City
Home on the Range Cabin, Smith County
Kansas Museum of History, Topeka
Kanza Tribe and Lewis & Clark's Independence Creek, Atchison
Lead and zinc mining, Baxter Springs and Galena museums
Mahaffie Stagecoach Stop and Farm Historic Site, Olathe
Mid-America Air Museum, Liberal
National Orphan Train Complex, Concordia
Nicodemus National Historic Site, Nicodemus
Osage Mission Museum, St. Paul
Pawnee Indian Museum State Historic Site, Republic County
Smoky Valley Roller Mill, Lindsborg
More than 170 historical sites were nominated by the public but a selection committee whittled the list down to 24 finalists. Criteria required that a nomination represent significant history but also give the public something of visual magnitude to see.
The public is now invited to vote for their top 8 choices for the History contest. Voting has started and will continue until June 15 at midnight. The public may vote online at www.8wonders.org or once by paper ballot. Ballots can be picked up at one of the finalists or by calling 620.585.2374. One e-mail address may be used three times to vote. Public vote will determine the top 8 Wonders of Kansas History.
Information about each finalist can be found by clicking on the picture of any finalist at 8wonders.org.
The contest purpose is to educate the world about Kansas and to encourage travel in the state. Foundation director Marci Penner said, "Orphan trains, stagecoach stops, land races, forts, and a successful effort to end segregated schools are just a part of the assortment of topics presented around the state. All of these places are built for visitors and for sharing the Kansas story. Keep this list on your refrigerator this summer and go to as many as you can!"
The History contest is one in a series organized by the Inman-based Kansas Sampler Foundation. The eight rural culture elements used by the Foundation to help a town assess itself are each showcased in their own contest. Previously, the top 8 Wonders have been decided in Architecture, Art, Commerce, Cuisine, Customs, and Geography. After History, the last contest will feature People. The overall 8 Wonders of Kansas were announced on Kansas Day 2008. All results can be seen at www.8wonders.org.