Lawsuit Against Candidate Jilka Dropped
KSCB News - June 10, 2010 12:00 am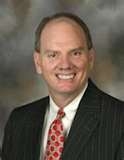 A lawsuit alleging that the former director of the Salina Housing Authority was fired after refusing sexual advances from Democratic congressional candidate Alan Jilka has been dismissed.
Ann Rollins Johnson sued Jilka, the city, the Housing Authority and five people who were on the board when she was fired in 2008.
She claimed Jilka, a former Salina mayor who is running for Congress in the 1st District, made sexual advances toward her and conspired with others to have her fired when she refused him.
Attorney J. Steven Pigg, who represented Jilka and the city of Salina, said Wednesday that Johnson was paid $25,000 for her claim that she was wrongfully terminated under the terms of her contract, but agreed to drop all other allegations.
The Salina Journal reports that the settlement was reached in May and a federal judge signed the order Wednesday dismissing the case.