Lady Saints Win All Three First Round Matches in Tucson
Brock Kappelmann - May 8, 2017 6:37 am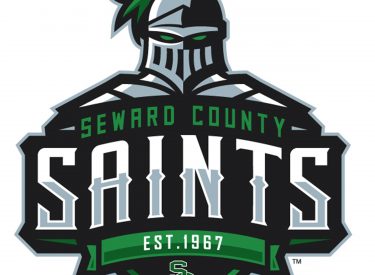 The Seward County Lady Saints took care of business in a light first round load of the NJCAA National Tournament Sunday afternoon in Tucson, Arizona, winning all three matches played, to keep themselves in the thick of the standings after one day of action.
Thalita Rodrigues took the court first at number one for Seward, defending her 7 seed with a 6-1, 6-0 beating of Ashley Coots from Central Alabama to move onto the second round where she will take on Barton's Nues Torregrosa on Monday morning.
Sarah Manseri had no trouble with Marta Garcia of Lewis & Clark in her first round tussle, winning all 12 games in a 6-0, 6-0 romp to advance to the second round to take on Margaret Blackwell of Central Alabama on Monday.
The only Seward doubles squad to see action Sunday was Rodrigues and Lisa Suzuki who took their 6 seed at #1 pairs and blanked Singleton/Stickle of Jacksonville 6-0, 6-0 to breeze to the second round to battle Hussain/McCarthy of DuPage Monday afternoon.
The other six Seward competitors will get underway Monday after receiving first round byes as seeded players in their respective brackets.
Barton leads the tournament standings after one day of play with 18 points on the heels of a 9-0 day. Seward sits 15th, but will vault up the standings after day two, receiving points for their byes if they win their second round contests.
NJCAA NATIONAL TOURNAMENT RESULTS<http://tennislink.usta.com/Tournaments/TournamentHome/Tournament.aspx?T=190611#&&s=0>