Lady Saints Tennis Stings Hornets in Emporia
Brock Kappelmann - February 24, 2017 4:15 pm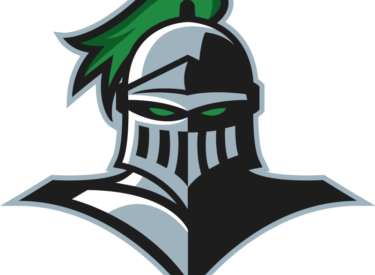 February 24, 2017
The #5 Seward County Lady Saints improved to 3-1 on the early season Thursday afternoon in Emporia, Kansas, knocking off NCAA Division II member Emporia State 6-3 after sweeping through doubles play and splitting the six singles matches.
All three doubles matches were close between the Seward County Lady Saints and the Emporia State Hornets, but the gals in green prevailed in each spot to take the early 3-0 advantage. Thalita Rodrigues and Lisa Suzuki dialed up an 8-5 win at #1, Sarah Manseri and Steffany Bermudez hung on for a 9-7 win at #2, and Madison Hoelting and Tadi Mrewa played steady as usual at #3 for an 8-6 victory for the Lady Saints.
Singles play was a little bit tighter. Emporia earned their first point of the day at #1 as Tawani Griffey knocked off Rodrigues in straight sets to make it 3-1. Emporia picked up another quick victory at #4 to get back to within one at 3-2. Fernanda Santana earned a 7-6, 6-4 win at #5 for Seward while the final three matches on went the distance. Manseri came from behind for a 2-6, 6-4, 10-7 win at #2 to seal the win for the Lady Saints while Suzuki did the same against Tahlia Walsh at #3 to finish off a 6-3 Seward County win.
The Lady Saints improve to 3-1 on the year with the win and will take their home court for the first time Saturday afternoon at Blue Bonnet Courts in Liberal when they host Bethel College in a 1:00 pm dual.
#5 SEWARD COUNTY/EMPORIA STATE MATCH RESULTS<http://www.sewardsaints.com/sports/wten/2016-17/files/WSewardEmporia.pdf>
Roy Allen