Kansas Lottery: Best Chance Ever Of Winning A Million
KSCB News - October 19, 2009 12:00 am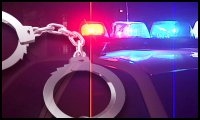 A new Kansas Lottery game with tickets on sale starting Sunday is expected to give players the best chance ever to win a million dollars.Kansas Lottery: Best Chance Ever Of Winning A Million
Tickets went on sale at lottery retailers throughout the state starting at 5:00 a.m. Sunday, October 18.
The Holiday Millionaire Raffle is the first ever raffle offered by the Kansas Lottery and lottery officials say it comes with the best chances the lottery has ever offered of winning a million dollars at 1 in 150,000.
There are also other amounts available to win in this Kansas-only game including five $50,000 prizes and five hundred $500 prizes. Raffle tickets cost $20 each.
Kansas Lottery retailers are expecting a big demand for the game and are holding promotions across the state.
For a list of all promotion locations go to the website link to this story. The final drawing will be New Year's Eve, and you must have your ticket to win.