Kansas Jobless Rate Up Slightly In March
KSCB News - April 16, 2010 12:00 am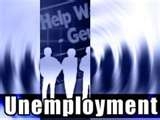 Kansas labor officials say the state's
unemployment rate increased slightly in March, but they're
encouraged by signs of job growth.
In a report being issued Friday, the state labor department says
the Kansas jobless rate last month was 6.9 percent, up from 6.8
percent in February and 6.6 percent in March 2009.
Kansas employers added 10,200 payroll jobs in March. Seven of
the 11 industry sectors reported growth, including construction,
manufacturing and trade, transportation and utilities.
The report also says Kansas recorded about 21,000 new claims for
unemployment benefits in March, down by roughly 500 from February.