Kansas Death Penalty Bill Advances
KSCB News - January 28, 2014 10:55 am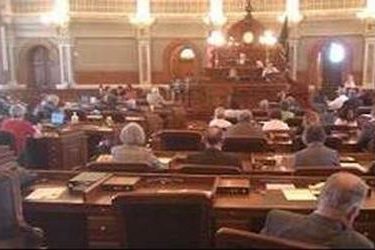 A Kansas Senate committee is recommending passage of a bill shortening the process of appealing death sentences for capital murder.
The action Monday sends the measure, along with several other judicial bills, to the full Senate for debate in the coming weeks.
Death sentences in Kansas are automatically appealed to the state Supreme Court. Currently, inmates can wait a decade or more before their appeals are completed.
Senate Majority Leader Jeff King says the bill would require the appeals to be completed within three years of a capital murder conviction. It also limits the scope of the appeals to issues raised on objection during the trial.
King is an Independence Republican and chairman of the Judiciary Committee.