Kansans Eligible For Additional Unemployment Benefits
KSCB News - August 28, 2009 12:00 am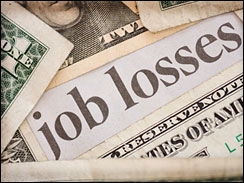 Kansans receiving unemployment benefits are now eligible for up to 13 additional weeks of support.
That's because the state's jobless rate has been 6.5% or higher for three consecutive months. Under a federal stimulus program, states that have such consecutive high rates qualify for the additional support.
In July, the Kansas unemployment rate was 7.7%, up from 7.1% in June and 6.9% in May.
The state labor department is mailing information out to potentially eligible Kansans, including those who have exhausted two tiers of federal emergency unemployment benefits.