Kan., Okla. Officials Plan Interstate Emergency Drill
KSCB News - October 8, 2009 12:00 am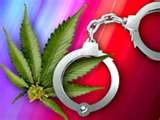 State officials in Oklahoma and Kansas are planning an emergency exercise to test interstate coordination in case of a "stop livestock movement" order.
The drill will be Oct. 22 and is based on a simulated outbreak of foot-and-mouth disease.
Oklahoma Department of Agriculture, Food and Forestry spokesman Jack Carson says agents will check traffic on Highway 83 north of Turpin in Oklahoma. Another checkpoint will be at the intersection of Highways 160 and 183 near Sitka, Kan.
Carson says animal health, agriculture, law enforcement, transportation and emergency management officials from both states will take part in the drill.
The exercise is funded by a grant from the U.S. Department of Homeland Security.