Huelskamp to be Guest on 'Live from Broadcast Square' this Morning
KSCB News - August 9, 2010 12:00 am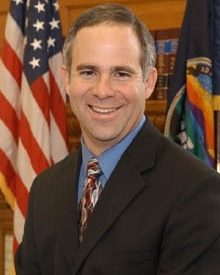 State Senator Tim Huelskamp will be a guest on 'Live from Broadcast Square' this morning at 9:06 a.m. on 1270 AM and right here on kscbnews.net.
Huelskamp won the Republican nomination for a spot in the United States House of Representatives last Tuesday defeating Jim Barnett, Tracey Mann, and three others.
Huelkskamp will face Democrat Alan Jilka in the general election on November 2, 2010. Huelskamp is likely to win big.