Guymon Firefigthers Responded To A Call Of Smoke In A House
KSCB News - March 14, 2010 12:00 am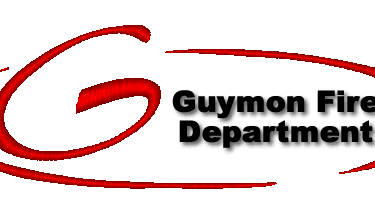 Guymon Firefighters were called to 718 NE. 16th at 1:25pm Friday afternoon for reported smoke in a house. On Firefighters first arrival, they found light smoke coming from inside the home and out the front door.
"The home owner, Billy Coldiron, was at home at the time and was assisted out of the house by a city bus driver and a Guymon Police officer just before Firefighters arrived on the scene", said Assistant Fire Chief Grant Wadley. The fire started in a bedroom in which a lamp fell onto the floor on top of clothing materials which began to smolder. Smoke then began to build in the room and eventually escape down the hall. Before the home owner got out of the house, the light was unplugged from the wall and left I the room. Firefighters were quickly able to extinguish and remove the smoldering items and removed the smoke completely out of the house.
Mr. Coldiron was assessed by Fire Department Paramedics at the scene and required no treatment. "The house did not sustain any physical damage and was deemed safe for the owner to return back into", stated Assistant Chief Wadley. The lamp that caused the fire was recovered and found to have been destroyed from the excessive heat. Fire officials removed the lamp from the home. Estimated damage is $100.00. Fire and Police officials remained on scene assisting the home owner.
Guymon Fire Department responded with 2 Fire engines, 1 EMS unit, and assisted by Guymon Police, City Public Works employees, and Guymon Emergency Management.