Govt.Backs Off Child Labor Limits On Farms
KSCB News - April 26, 2012 10:59 pm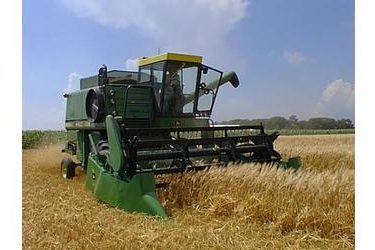 Under heavy pressure from farm groups, the Obama administration is dropping an effort to prevent children from doing hazardous work on farms owned by anyone other than their parents.
The Labor Department says it is withdrawing proposed rules that would ban children younger than 16 from using most power-driven equipment. The rules also would prevent those younger than 18 from working in feed lots, grain bins and stockyards.
The agency says thousands of comments have expressed concern about the impact of the changes on small family-owned farms. Many farm groups have complained that the rules would upset traditions in which children often work alongside relatives other than parents to learn how a farm operates.
Government officials have said their goal was to protect children from life-threatening injuries.
U.S. Senator Jerry Moran, who opposed the proposal, issued the following statement:
"For generations, the contributions of young people have helped family farm and ranch operations survive and prosper. If this proposal had gone into effect, not only would the shrinking rural workforce have been further reduced, and our nation's youth deprived of valuable career training opportunities, but a way of life would have begun to disappear. This is a tremendous victory for farmers and ranchers across the country."