Governor Brownback Approves Executive Order to aid Propane Availability
Joe Denoyer - January 3, 2018 3:19 pm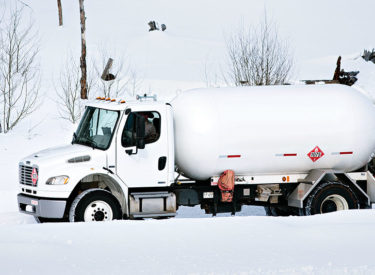 TOPEKA–Governor Sam Brownback on Wednesday approved an executive order temporarily lifting regulations that restrict the hours semi-trucks hauling propane can operate.
This action ensures that residential and agricultural users have access to fuel during the bitter cold that has settled over Kansas and the Midwest.
"Kansans are currently experiencing a dangerous cold stretch," Governor Brownback said. "When the temperatures are this cold access to propane can literally be a matter of life and death. This temporary order will aid in getting much needed propane to Kansans."
The executive order allows semi-trucks to operate outside standard regulations for 30 days.