Gov. Brownback Joins Perry In Prayer Rally
KSCB News - August 8, 2011 8:14 am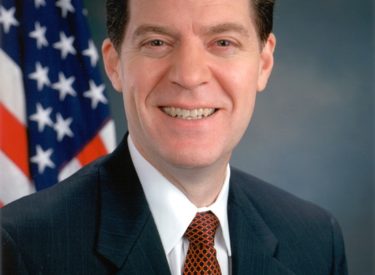 Kansas Governor Sam Brownback has joined Texas Governor Rick Perry and over 30,000 people at a Christian prayer rally in Houston.
Perry hosted what he called a national day of prayer at Reliant Stadium yesterday. Perry asked Christians to turn to God for answers to the nation's troubles as he held court Saturday over a national prayer rally attended by thousands of evangelical conservatives, an important constituency should Perry seek the GOP presidential nomination.
Kansas Governor Sam Brownback, a Republican, spoke at the arena shortly after Perry. Florida Governor Rick Scott, also a Republican, addressed the event by recorded video.
Perry asked the audience to pray for President Barack Obama — though he did not use the Democratic incumbent's name — as well as for the 30 American servicemen who died this weekend when their helicopter was shot down in Afghanistan.
The Republican was hosting what he called a national day of prayer before an audience filled with people who sang with arms outstretched in prayer–and wept–as Christian groups played music on state.
Perry has said the event is not political but rather aimed at rallying the nation to a Christian unity during difficult times.