Garden City Teacher Stabbed In The Classroom
KSCB News - August 10, 2009 12:00 am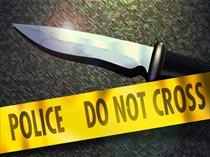 A Garden City teacher was stabbed while setting up his classroom Sunday night.
Michael Blanks, 30, was working at Alta Brown Elementary School when two Hispanic men came knocking on the door at the school. After Blanks let them in they started beating him and threatening him with a knife. As Blanks tried to get away he was stabbed in his leg. He was taken to Saint Catherine Hospital for treatment.
ź??The individuals were speaking Spanish so he didn't understand what they were saying,ź?ť said Sgt. Mike Reagle with the Garden City Police Department. ź??Weź??re not sure of what their intent of entering the school or what their intent of attacking him was.ź?ť
Both suspects are described as being about 5ź??6ź?ť to 5ź??8ź?ť with stocky builds and wearing dark clothing. Anyone with any information is asked to call Crime Stoppers at 275-7807.