Fundraiser to Benefit Madeline Broadfoot Family
KSCB News - October 19, 2009 12:00 am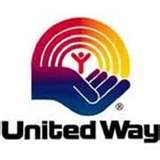 A benefit dinner for the Madeline Broadfoot family will be held at 6:00 PM Thursday, October, 22, 2009 at the Seward County Activity Center. The event is hosted by the First Southern Baptist Church, where Madeline was a member.
A free ticket is needed for entrance to the event, as all of the food and expense for the event is being taken care of by the Church. Tickets may be obtained at the First Southern Baptist Church office, corner of 7th & Western Ave. or by contacting a Church Member.
The menu will include a full meal with meats, vegetables, salads, drinks and homemade desserts. Serving will begin at 6 PM and continue until the food runs out.
Madeline passed away on Wednesday, October 14 at the Southwest Medical Center after a courageous battle with cancer that lasted for several years. She was well known to many in Liberal over the past 63 years due to her involvement with so many here. She graduated from Liberal High School in 1958. Some of her involvement includes: member of First Southern Baptist Church, where she served as a choir member, nursery aide, Bible school teacher and so much more. She helped so many in all areas of service. She was also a member of the Women Bowlers Assoc. & Red Hat Society. She was a past member and president of the Garfield and Southlawn PTA, past member of the Jaycee Janes, 4-H Club and was a Boy and Girl Scout Leader as well as many other organizations. She volunteered for many organizations including American Cancer Society, Relay for Life, Daffodil chairman, Rape Crises Center, Birthline, hospital and nursing homes. She was named an Unsung Hero, a Woman of Distinction and was placed in the Bowlers Hall of Fame.
Donations can also be made to the Madeline Broadfoot Family at the Church office for those that may not be able to attend the dinner, or at the Church on Saturday October 24th 10 AM at Madeline's Memorial Service. For additional information or questions, please call the FSBC office at 624-0186 8 AM – 5 PM Mon. thru Fri.