Four Killed In Ford County Accident
KSCB News - June 30, 2010 12:00 am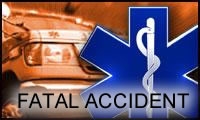 A Suburban was traveling eastbound on Marshall Road struck a pickup at the intersection of 102nd Road after the pickup failed to stop at the intersection's stop sign.
The accident happened shortly before 6 p.m. Tuesday.
Four of the six men in the Suburban were killed. They have been identified as Clemente Guerra, Genero Navidad, Hector Rosales and Pedro Barron-Raymundo.
Two of the men, Roberto Sanchez and Juan Ibarra, were injured in the accident and taken to the hospital.
The driver of the pickup was also injured and transported to the hospital.
According to police reports, no one was wearing a seat belt.