Fire Strikes Johnson City Area In Southwest Kansas
KSCB News - March 22, 2011 10:17 pm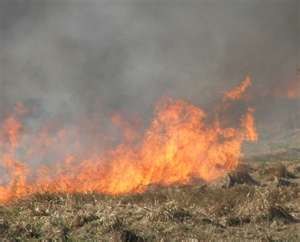 Authorities say the threat from a massive, wind-fueled grass fire in rural southwestern Kansas has been reduced.
Crews from more than a half-dozen counties and neighboring Colorado were brought in Tuesday to help fight the flames that burned an estimated 60 sparsely populated square miles in Stanton County.
No injuries were reported. There were a few evacuations of rural homes but none in Johnson City, the county seat, or in the smaller town of Manter to the southwest.
The Kansas adjutant general's office reported Tuesday evening that the threat to those communities had been removed, and some mutual aid was deactivated shortly after 5 p.m.
The flames extended over an area about 12 miles long and 5 miles wide.