Fire Fighters Contain Panhandle Fire
KSCB News - March 22, 2011 10:11 pm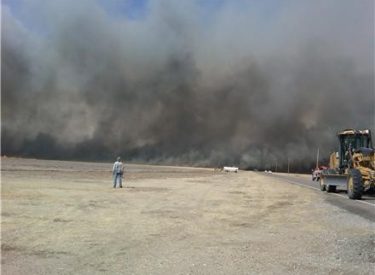 Firefighters in Guymon have controlled a large grass fire that was about 12 miles long at one point.
Texas County Emergency Management Director Harold Tyson said Tuesday at least two houses were destroyed in the blaze, but there were no reports of injuries. Tyson didn't know how many acres had burned.
He said winds in the Oklahoma Panhandle were blowing from about 25 to 35 mph with gusts exceeding 50 mph. Tyson says wildfires have charred about 500 acres in his county since Saturday.
A red flag fire warning is in effect t for western and central Oklahoma.