Final Jail Escapee Captured
KSCB News - April 22, 2012 5:17 pm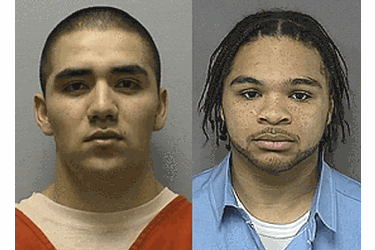 The last of four inmates who escaped from a north-central Kansas county jail this week is back in custody.
The state Department of Corrections says 22-year-old Eric James was apprehended around 5:30 p.m. Friday in Omaha, Neb., and is now in the custody of Omaha police.
Details on how he was captured were not immediately released.
Authorities also recovered a stolen Nissan Altima that James was thought to have been driving.
Omaha Police noticed the Nissan and realized it was stolen. The investigation led officers to a home at 136 North 31st Avenue. James came out of the home and surrendered without incident.
James was serving a state sentence for robbery and other crimes when he and three fellow inmates escaped Wednesday morning from the Ottawa County Jail in Minneapolis, Kan., about 120 miles west of Topeka.
James and three other inmates escaped from the Ottawa County Jail early Wednesday.