Fatal Shooting Under Investigation In Garden City
KSCB News - May 16, 2016 8:05 am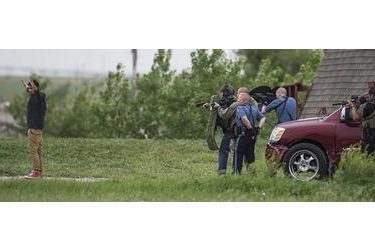 Law enforcement officers in Finney County in southwest Kansas are investigating a shooting that took place Sunday.
In a news release, Sheriff Kevin Bascue said the incident took place about 3 p.m. in the 5800 block of E. Mansfield Rd. That location is southeast of Garden City.
Bascue said 22-year-old Richard Lyons of Garden City appeared to have suffered a fatal gunshot wound while in a vehicle on E. Mansfield.
Two suspects were located in a residence not far from where the shooting occurred. Both suspects are being held at the Finney County Law Enforcement Center as of 8:40 p.m. One suspect initially refused to leave the residence, but was eventually taken into custody by law enforcement officers.
The investigation into the incident continues.