Dodge City Sweeps LHS Softball in Home Finale
KSCB News - May 11, 2016 6:32 am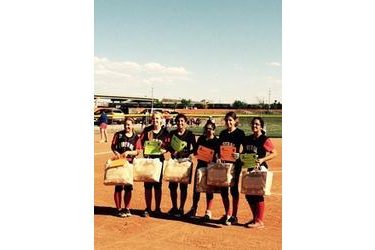 Something had to give. Two teams winless in the WAC met Tuesday afternoon at the National Beef Family Sports Complex. Dodge City won both games spoiling Liberal's Senior Day 14-0 and 22-8.
In game one, Dodge City scored seven in the first and scored in every inning on their way to a six inning run rule win. DCHS out hit LHS 13-7 and LHS had the game's only error.
In game two, the Red Demons again scored in every inning with their biggest inning in the seventh when they scored eight. Jordan Urban, Sarah Arriaga, and Kaleah Chaloupek had two hits a piece. The Redskins scored four in the second to tie the game. But Dodge went on to score two in the third and four in the fourth while LHS was scoreless in the next two innings.
Liberal is 6-14 and finishes 0-8 in the WAC. Liberal will play on the road in regionals next week.