Dodge City Man Convicted In Baby's Death
KSCB News - August 25, 2011 4:38 pm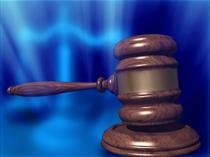 The retrial of a Dodge City Kansas man charged with killing his girlfriend's baby daughter has ended in a conviction.
A Ford County jury took less than 90 minutes Wednesday to find Gabriel De La Torre guilty of first-degree murder.
At his first trial in June, a jury convicted the Dodge City man of abusing 11-month-old Joselyn Hernandez but deadlocked on the murder charge.
Authorities said the baby had more than 40 bruises on her body when De La Torre brought her to a hospital on Sept. 6, 2009, because she had stopped breathing. Her mother was at work at the time.
De La Torre testified the little girl was injured when he tripped while carrying her and fell on top of her.