Corn Planting Moving Forward
KSCB News - April 13, 2010 12:00 am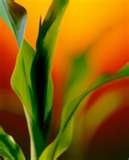 A new report says optimal weather
conditions have improved the condition of the Kansas winter wheat
crop and let farmers plant more corn.
Kansas Agricultural Statistics Service issued its weekly
crop-weather report Monday.
The report rated wheat condition as 13 percent excellent and 56
percent good. About 26 percent was in fair shape, with 5 percent in
poor to very poor condition.
The warm temperatures and breezy conditions allowed fields to
dry and farmers to get into them to work. About 7 percent of the
Kansas corn crop has now been planted.