College to Welcome New President Dr. Ken Trzaska
KSCB News - July 10, 2015 8:18 am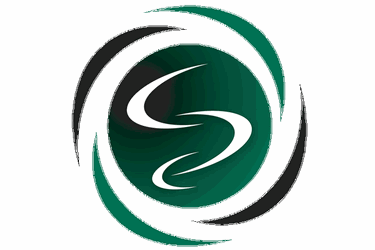 Seward County Community College/Area Technical School will welcome Dr. Kenneth Trzaska as its tenth president, the board of trustees announced this week.
"We did a nationwide search that brought many strong applicants to our attention, but he floated to the top," said board chair Ron Oliver. "The board was unanimous. We're very excited to get him here."
Trzaska will begin his duties Aug. 17. He currently serves as Dean of Instruction and Chief Academic Officer at Gogebic Community College, in Ironwood, Mich., a community of about 5,500 on the upper peninsula of Michigan. Trzaska, who holds a doctorate degree from the University of Illinois at Urbana-Champaign, also worked at St. Louis Community College and the College of Lake County in the greater Chicago area. Since 2001, he has also taught online courses for the graduate program in training and development for Roosevelt University of Chicago.
The move west appeals deeply to Trzaska, who described his application to SCCC/ATS as "very deliberate," a result of his fondness for rural communities.
"I'm really attracted to being a part of good people rallying in these smaller communities, creating momentum, working collaboratively," he said. "This job is an exciting opportunity to contribute to the community and do some good things, and to build on what Dr. Dunn started."
Former SCCC/ATS President Dr. Duane Dunn announced in April that he would resign his position in order to move to Kansas State University. In the four months that followed, the college board of trustees and human resources department embarked on a nationwide presidential search. The process blended the long view and local priorities, said Oliver.
"We looked far and wide, and we asked three people from the community to help screen applicants," he said. The college also hosted public receptions for each of the four presidential search finalists.
"It was important to do that," Oliver said. "As a community college, we're supported by the community, and we needed to include all the people we can."
Oliver, who has participated in four presidential searches during his tenure on the board of trustees, said the process unfolded in a strikingly smooth fashion, with clear results.
"All the groups at the school rated him number one," he said. "It was an easy choice. Ken is going to bring a lot of enthusiasm to the school."
Trzaska said his first priority is to connect with people on campus, and create a culture that emphasizes teamwork across departments and divisions.
"I really want to bring people together, to encourage collaboration and connection," he said. "Quite frankly, we're going to have a lot of fun with what we do. We're going to be close as team members, we're going to look out for each other, and we're going to connect what's happening in our internal community on campus with the external community as a whole."
"Maybe it sounds a little lofty," Trzaska said, "but I think this can be the best community college in the nation."