City of Liberal To Declare Think Pink Week
KSCB News - August 4, 2010 12:00 am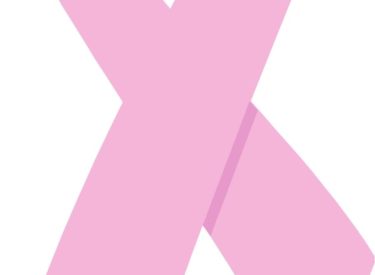 LIBERAL, KS – The Liberal City Commission will join the fight as they officially declare Think Pink Week Oct. 10-16 at their September 14 regular meeting.
??Many Americans know someone who survived breast cancer due to early detection or improved treatment, while others can attest to knowing someone who has lost their battle, ? said Southwest Medical Center Public Relations Director Nancy Kletecka. ??National Breast Cancer Awareness Month is celebrated in October and for the past three years we, at Southwest Medical Center, have been working to make sure that is reinforced through our Think Pink program. It is vital that we not only continue to discover ways to prevent, detect, and treat this disease, but that we also continue making sure everyone has the tools they need to fight this disease. Strengthening our knowledge of breast cancer development is also important as it can lead to improvements in prevention and treatment. ?
According to the American Cancer Society, in 2010, an estimated 207,090 new cases of invasive breast cancer will be diagnosed among women. In 2010, approximately 39,840 women are expected to die from breast cancer. Only lung cancer accounts for more cancer deaths in women. In 2010, about 1,970 cases of breast cancer are expected to occur among men, accounting for about 1percent of all breast cancers. In addition, approximately 390 men are estimated to die from breast cancer in 2010. Breast cancer is the most common non-skin cancer and the second leading cause of cancer-related death among women in the United States.
??Screening and early detection are essential to our Nation ??s fight against breast cancer, ? said Southwest Medical Center Radiology Director Kelly Denton. ??The National Cancer Institute recommends that women age 40 and older have mammograms every 1 to 2 years. Women who are at greater risk should talk with their health care providers about whether to have mammograms before age 40 and how often to have them. ?
The staff in the radiology department at Southwest Medical Center works hard to make sure that having a mammogram is as comfortable as possible.
??We have had patients comment how they have had reservations about having a mammogram done and have even dreaded it; however, after having it done by our staff here, they feel better about being checked regularly, ? Denton said. ??We also remodeled the mammogram area not long ago and it has a ??comfortable ?? atmosphere to help put our patients at ease. ?
The staff at Southwest Medical Center wants breast cancer victims and families to know they are there for them.
??As we observe National Breast Cancer Awareness Month in October, we salute the brave men and women who are fighting this disease, including families and friends, advocates, researchers, and health care providers, ? Kletecka said. ??Through the Think Pink program during the month of October, and now with the support of the City Commission, we reaffirm our commitment to reduce the burden of breast cancer and our support for those who are living with this devastating disease. By raising awareness of this disease and supporting research, we can make a difference in our struggle against breast cancer. We also pause to remember and pray for those we have lost to breast cancer. ?
– end –