CDC: H1N1 Flu Vaccine Outlook Improving
KSCB News - October 28, 2009 12:00 am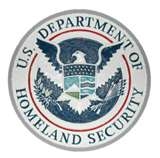 U.S. health officials say more than 22 million doses of H1N1 flu vaccine are now available, and they predict most Americans should soon find it easier to get their dose.
The first supplies of H1N1 flu vaccine began as a frustrating trickle that caused long lines in parts of the country. But Centers for Disease Control and Prevention officials on Tuesday said production is growing and about 8 million more doses have become available in the last week alone.
CDC officials estimate that the H1N1 flu virus, first identified in April, has killed at least 1,000 Americans and caused at least mild illness in many millions of others.