Blake Abbott Taking His Game to Lawrence
KSCB News - August 5, 2010 12:00 am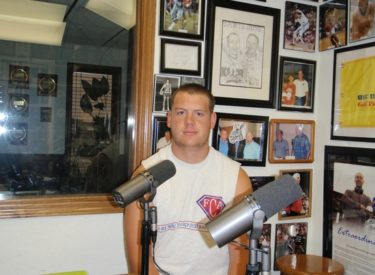 Recent Liberal High School graduate Blake Abbott has made his decision on where he will play college football. Abbott's school of choice is the University of Kansas. Blake chose KU over Tulsa, where his brother Bo currently plays, and where his father played and coached.
Blake said his brother Bo kind of stayed out of the recruiting process because he had heard (new KU head coach) Turner Gill speak and was very impressed with him. Blake said he also talked several times with 2006 LHS graduate Reece Petty about the new coaching staff and what his experience at KU has been like. Blake was also very impressed by the interest the KU coaching staff showed in him throughout the spring.
Blake's senior year at LHS included four interceptions, a fumble recovery, and a sack. Abbott will look to play defense at KU, but will also look at being a long snapper. Abbott will grayshirt his freshman year. Grayshirtting will allow him to still work out with the team and get familiar with the system before officially joining the team in the spring.